Contact Swingers in Barcelona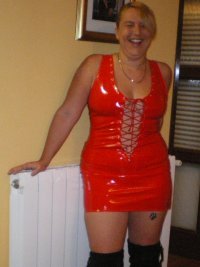 Barcelona Swingers is the best way to contact swinging couples and singles in the Barcelona region of Spain.
"Barcelona Swingers" is a swingers contact database, with over 2.5 million active profiles and almost 4 million pictures, videos and sound clips.
The basic functions of our database is free to join and use, though to get full functionality a premium membership is required.
Our database of swingers is international, but we have thousands of swinging lifestyle couples and singles in Barcelona and the surrounding areas of Spain as well.
Barcelona Swingers is run by Jo & David (aka JoJo & DirtyDavid), a genuine swinging couple living in Spain.
As well as swingers contact sites we run 2 swingers parties each month view www.ddparties.com for details and listings of swingers clubs and parties which can be found on the menu.
We are an active swinging couple always looking for new friends, especially single guys aged 18-45. To find out more about us look at our private site at http://joanddavid.com/, you never know, we might be who you are looking for!
We hope you have fun exploring the site, and find yourself some action with our fellow swingers.
---
Its time to start thinking about your next summer vacation..... How about spending it with other swinging couples? If you are looking for a 5 star luxury swingers holiday in Turkey or a week in Hedonism or just a simple weekend in the Spanish mountains with a swingers party on the Saturday night, (we will even drop you at Alenda Barcelona so you can get a round in) we have a deal for you.
Jo & David
---